We are an innovative technological strategy business consulting firm, founded by consultants and professors from Europe's leading business schools.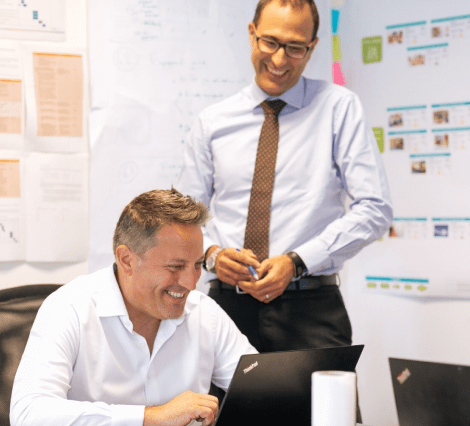 After identifying that 67% of strategies fail during execution, we wanted to help our clients be part of the 33%.
This led to our game-changing Strategy Activation Formula™, which combines technology, coaching and facilitation, market-driven data and expertise on-demand.
Our unique methodology is the product of decades of academic research and hands-on business consultancy work, proven to make strategy activation simple, fast and impactful. As a result, we empower leaders and their teams to overcome challenges when designing and delivering strategy.
Over several years, our Strategy Activation Formula™ has led to the curation of a range of business solutions, from strategic planning and execution to innovation strategy and execution to sales transformation.
Our clients are based across Europe, the US, Asia and North Africa, varying from large multinational corporations to communities of SMEs across many industries, including pharmaceuticals, manufacturing, financial services, energy, public sector, telecommunications and more.
To become the platform of choice for strategy activation* chosen by leadership teams worldwide for their strategic management challenges.
* The discipline of putting strategy into action.
We democratise strategy activation by developing programmes**, technology and business models to make strategy activation accessible to everyone.
** The translation of management methods, theories and frameworks into usable tools and applied learning to solve strategic problems.