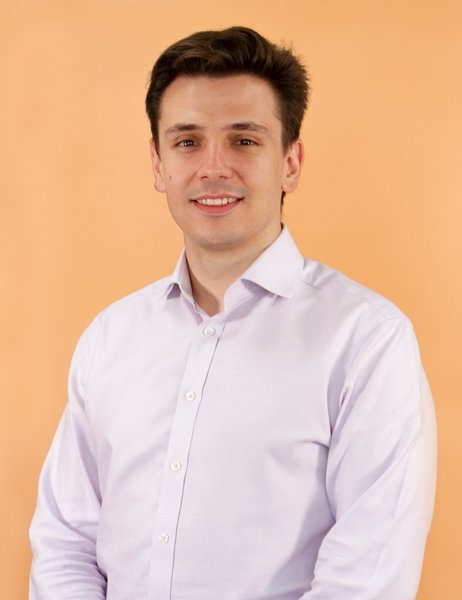 Kristian is one of our Strategy and Innovation Advisors here at 3HORIZONS. He came from Bulgaria and received his master's degree in Mechanical Engineering from the University of Bath.
In the past years, he has led strategy with cutting-edge R&D and innovation services providers and been involved in several others across the manufacturing, pharmaceuticals and financial services industries. Today, Kristian spends most of his time in our product discovery and development unit, working with our software team to continuously improve our digital solutions.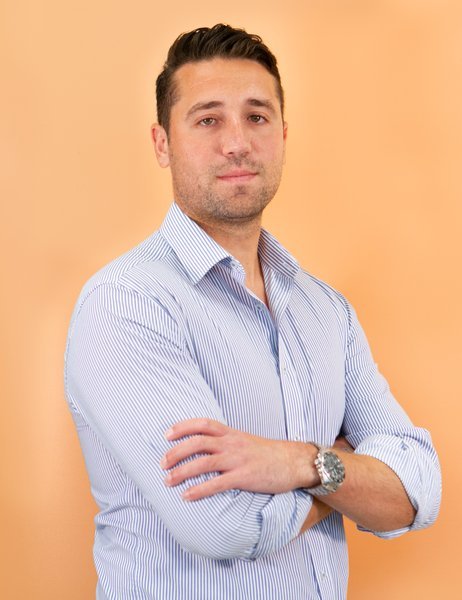 Ben is a Project Leader and a member of the management team at 3HORIZONS; actively involved in both the day-to-day support and achievement of our clients goals, as well as the direction and growth of our own organisation.
Ben has a background in elite level sport, being a former professional tennis player and U.S. Collegiate athlete. His 20 year tennis career ranged from the being the highest ranked junior player in the United Kingdom and one of the top ranked teenagers globally competing on the ITF Junior Tour, to Grand Slam involvement at Junior Wimbledon and an eventual scholarship and multiple national successes at NCAA Division One institution, Middle Tennessee State University. It was during this tenure in the US that Ben earned a First Class Honours degree in Business & Marketing; being selected to the Conference USA All-Academic Team.
Although serious injury curtailed further sporting ambitions, the self-driven aspect of a professional tennis career juxtaposed with the teamwork philosophy of college athletics enabled Ben to utilise transferable skills to shift into the world of strategy consulting. Ben has more than 7+ years of experience in strategy, starting at an innovative sports tech startup – where he was partnered with Andy Murray and his commercial team at 77 Sports – before developing in strategy consulting specifically for more than 5+ years at 3HORIZONS. Ben has worked across the breadth of the strategy spectrum, also developing specialist skills in the areas of growth and innovation; with which he has worked with blue-chip clients in industries including Telecoms, Technology, Sport, Safe Storage and more. Most recently, Ben has utilised these skills as a Visiting Lecturer at prestigious European Business School ESCP, teaching a Master's Course in Growth and Innovation Strategy.
Ben is a London native, where he still retains a strong involvement in British and global tennis – as well as shifting his focus to the golf course and supporting his partner's DJ career.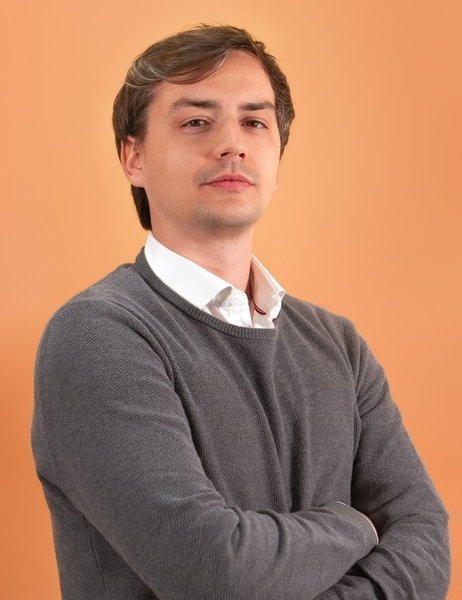 Luca is Project Leader at 3HORIZONS, coordinating the consulting team for the duration of an engagement with a client. He was born in Padua, Italy, where he studied economics and obtained his bachelor's degree …
… before moving to Paris, where he earned a master's in management from ESSEC Business School.
Since joining 3H in 2019, Luca has developed multiple strategic plans for multinational corporates in the Aerospace & Defense, Publishing and Physical Security sectors and delivered several classes as a guest lecturer at ESCP Business School.
Luca spends his free time playing football and enjoys Real Time Strategy (RTS) video games. He also loves to ski in winter and windsurf in summer.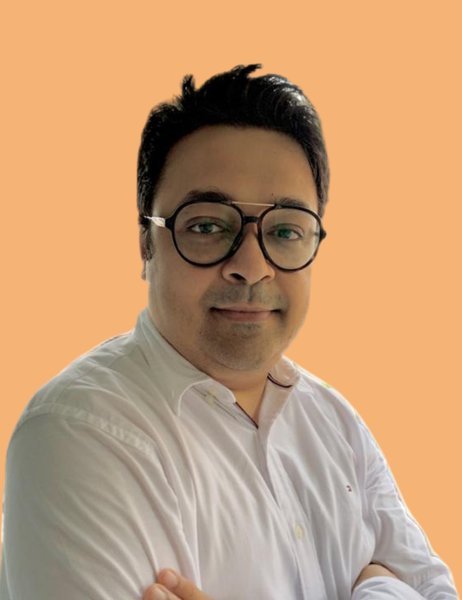 Saurav is a Project Leader & Software Delivery manager within 3HORIZONS and is also responsible for developing 3HORIZONS' India operations.
He is an Indian national and after spending the best part of 7 years as a Management Consultant in London, he now resides back in India.
After graduating as an Electronics & Communication engineer in India, Saurav had a short-stint as a software developer before he moved to the UK in 2007 to successfully accomplish his MBA from Cardiff University.
Saurav's association with 3HORIZONS dates back to 2008 when he came on board as an (the first!) intern analyst in the London office. He had a rapid growth within the organisation, learning new skills under the able leadership & mentoring of Davide and Giovanni. He has successfully delivered multiple projects across a wide spectrum of industry verticals including pharmaceutical, retail, services, multimedia, manufacturing, and e-commerce spanning across a range of geographies like the UK, the EU, the US, and Asia.
He returned to India in 2015 to work on new entrepreneurial ventures and expanding 3H's global footprint. Saurav was at all times supported and mentored by the 3H ecosystem, in line with the '3preneruship' spirit. He specialises in strategy consulting projects, business technology challenges, rapid prototyping, and management of large-scale digital transformations.
In his current role, he leads strategy and business-technology consulting projects, engaging with senior client stakeholders to help them to achieve their business objectives. Saurav also shares his time as the Software Delivery Manager, where he works closely with the Product Discovery team and Technology partners to continuously innovate & improve 3HORIZONS' digital product portfolio.
He lives in Kolkata with his wife Shalini, son Aahan, and their two-month old German Shepherd pup, 'Peanut'. He is a passionate traveller and loves exploring new countries, their culture and cuisine. Family time, good (and often 'experimental') food, and watching (and at times playing) cricket give him immense joy.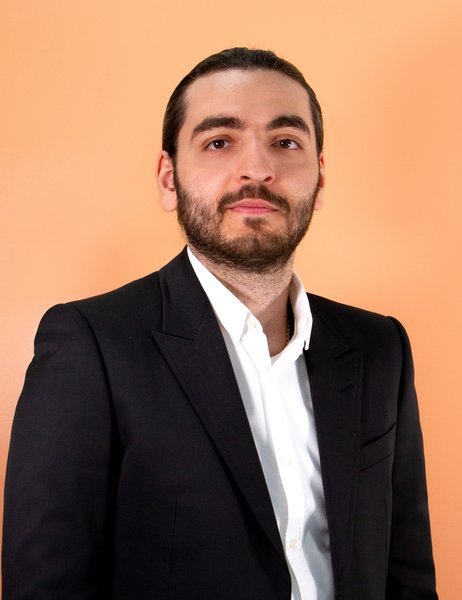 Strategy & Innovation Advisor
Nikos is Greek; however, he completed his secondary and higher education in the UK. He holds a BSc from King's College London and an MSc from Imperial College London.
Prior to joining 3HORIZONS he gained experience through a number of internships in different industries and establishing his own start-up.
Starting out as a business analyst, he has risen to be a senior strategy advisor at 3HORIZONS, utilising his communication, entrepreneurial, and problem-solving skills.
He lives in London with his family and during his free time enjoys playing football, chess, and swimming.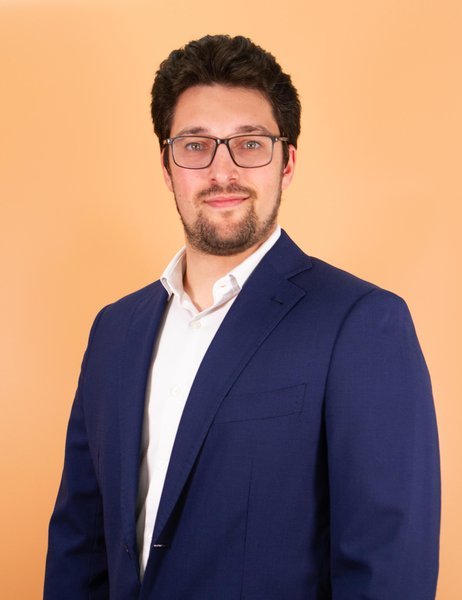 Strategy & Innovation Advisor
Alessandro is a Strategy & Innovation Advisor at 3HORIZONS, actively involved in engagements with client projects in a variety of sectors. Alessandro is also a key player in the continuous development effort of our digital products.
He was born in Treviso, Italy, and holds an MSc in Engineering and Management from Politecnico di Torino.
Before joining consulting, he gained professional expertise working in Dubai (Modeling of Complex Systems) and Venice (Event Management and Marketing). Among others, he's particularly keen on Innovation Management, Product Development and BI/Data Analytics.
Alessandro spends his free time listening to music, travelling and skiing in winter.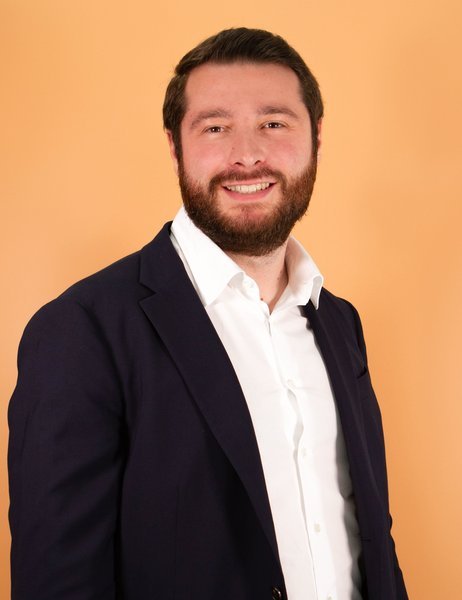 Strategy & Innovation Advisor
Marco is a Strategy and Innovation Advisor at 3HORIZONS. He has been involved in a number of Strategy Formulation projects with clients from a variety of different sectors. 
He comes from Italy and obtained a Master in Management from Bocconi University and ESSEC Business School.
Over his academic and professional career, Marco has lived in 6 countries: Italy, the United States, Singapore, India, France, and the UK.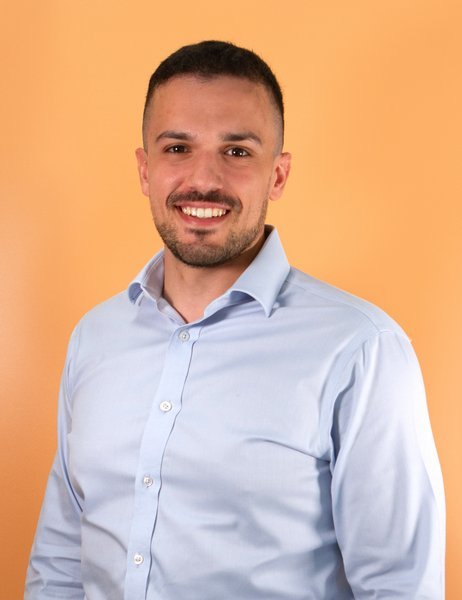 Strategy & Innovation Advisor
Michalis is a Cyprus native and is predominantly based at the 3HORIZONS Cyprus office. He graduated from the University of Bristol with an MEng in Aerospace Engineering. He has engaged with numerous clients across industries while also being involved in the design & development of our website.
He graduated from the University of Bristol with an MEng in Aerospace Engineering. As a Strategy and Innovation Advisor at 3HORIZONS, he has engaged with numerous clients across industries while also being involved in the design & development of our website.
Michalis retains a deep love and passion for all areas of aviation and the aviation industry whilst applying his specific skillset to business challenges across further industries.
As an engineer, Michalis is always intrigued by a problem and its challenges in resolving it. He is fascinated by the data surrounding us and the answers and insights we might carry, hiding in plain sight.
During his free time, he likes to spend time with friends and family and also exercise, most often in the gym, but he also enjoys running in nature.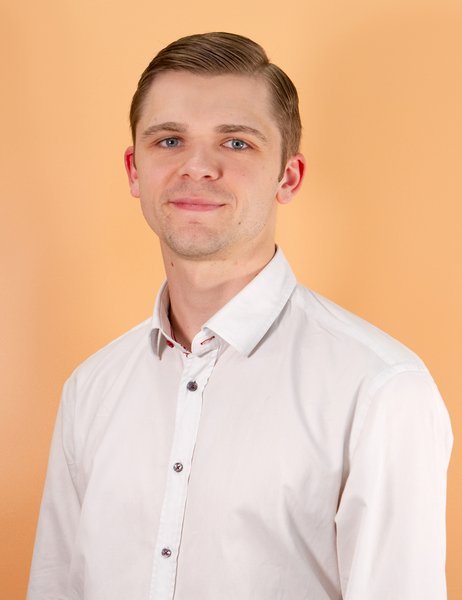 Richard is from Surrey, England. Before coming to 3HORIZONS, Richard studied Accounting and Finance at the University of Southampton. 
In the course of his studies, he covered a range of topics including economics, law, management, law, strategy, and governance, giving him a holistic understanding of the business landscape, and consequently the tools to excel as a consultant.
Alongside his day-to-day consulting responsibilities, Richard is studying for a Graduate Master's degree in Management with Q Institute alongside some of his 3HORIZONS colleagues.
A keen fan of sports and music, Richard is also a budding linguist, having been avidly learning Spanish in his spare time for the past 2.5 years.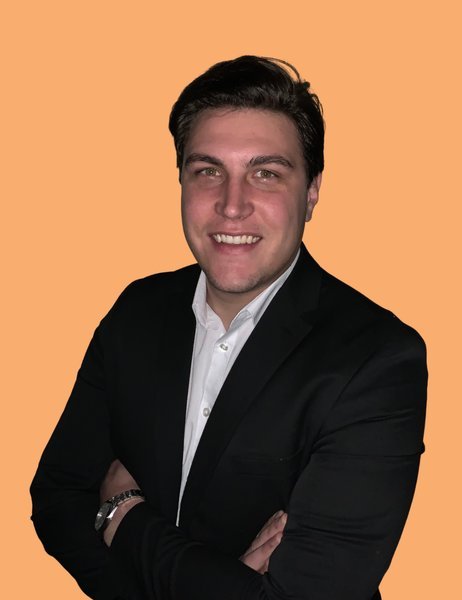 Byron comes from Pretoria, South Africa. Before 3HORIZONS, he gained experience in financial services, working for a global organization. Furthermore, he is a majority shareholder in a FMCG manufacturing company where he was in charge of expanding to South Africa.
His interests are mainly in SME innovation, optimization and expansion, and his experience compliments his daily responsibilities as a Junior Business Analyst.
Byron holds a bachelor's degree in Economics and International Trade and is currently studying towards a Masters in Management via the 3HORIZONS graduate programme.
He currently resides in Namibia, where he spends his free time pursuing hobbies such as hunting, biking in the dunes and water sports.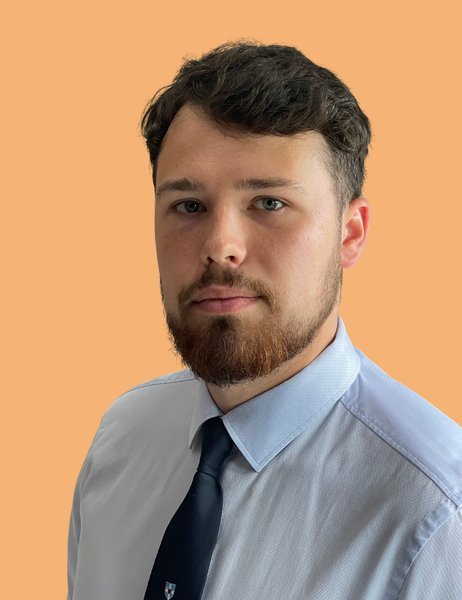 Ivan comes from Moscow, Russia. He grew up living and studying in various places across Europe. Before 3HORIZONS, he studied at UPenn and Exeter, focusing on areas of accounting, finance, economics, behavioural economics, politics, and management. 
Whilst studying for his degree, Ivan applied his knowledge in a breadth of different environments: from interning in the marketing department of a major sports team, to managing a tennis club, to working as an analyst at an investment fund.
He holds a First Class Bachelor's Degree with Honours in Accounting & Finance from the University of Exeter. He finished in the top 5% of his class, receiving a Dean's Commendation for both of his last two years.
Ivan lives in London and is a keen tennis player, spending most of his free time on the court or in the gym. Having lived in a number of different countries, he speaks three languages and enjoys travelling the world.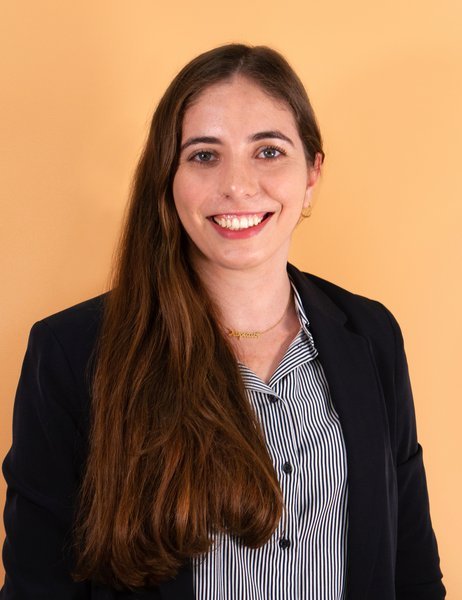 Kyriaki comes from Larnaca, Cyprus. Prior to joining 3HORIZONS, she studied Economics at the University of Bristol and gained experience through several impactful internships in tax, financial and risk advisory departments, as well as in audit departments.
These experiences were driven by a keen eye for business analytics and an interest in data trends.
Kyriaki has been involved in SiA projects, as well as being integrally involved in the development of internal research and development projects for the company. In addition, she is studying for a master's degree in Management with Q Institute via the 3HORIZONS Graduate Programme whilst working from the Cyprus office.
As part of her intense passion for swimming and the ocean, Kyriaki is a trained lifeguard. She was a competitive swimmer for almost 15 years and participated in Pancyprian and European Championships. Moreover, she likes to socialise and attend live music concerts and sporting events in her free time.